November 27th, 2012 – TMTI enthusiastic staff, by Sarah Hemstock, project team leader at USP Fiji and Alofa Tuvalu biomass specialist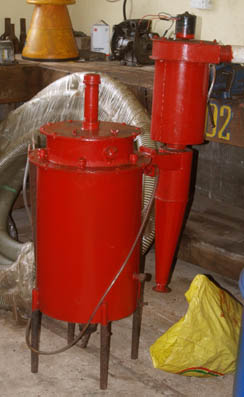 I went to TMTI today – Leota and everyone are in good health and spitits and cant wait to start with projects again…
They are very enthusiastic. All the equipment is there, but I haven't seen it up and running. Leota is going to put it on display (a new battery is needed for the scooter it is running but only gets from the main entrance to the diesel shed before running flat out of power!!). He is also going to put the spare part into the fuelpod.
He is happy that the gassifier is OK and they have also painted it and are looking after it well. TMTI has also bought a new compressor for the gassifier.
So all is ok and appears to be on track. I think one of the issues has been high turn over of staff – as well as other staffing issues… I am all for doing RE demos on the outer islands.
Cheers, Sx
21 / 11 / 12 - 18 : 00
Précédent
Suivant